Sustainable Pipeline Systems Ltd (SPS) has this month secured a significant grant through SparkFund's Low Carbon R&D Funding Initiative.
SparkFund is an innovation support and grants programme supported by University of Hull and European Regional Development Fund (ERDF), to help SMEs to move their business forward through Innovation and Research and Development. SparkFund's Low Carbon R&D Funding Initiative is committed to reduce costs and improve productivity whilst reducing carbon footprint of pioneering R&D Development projects.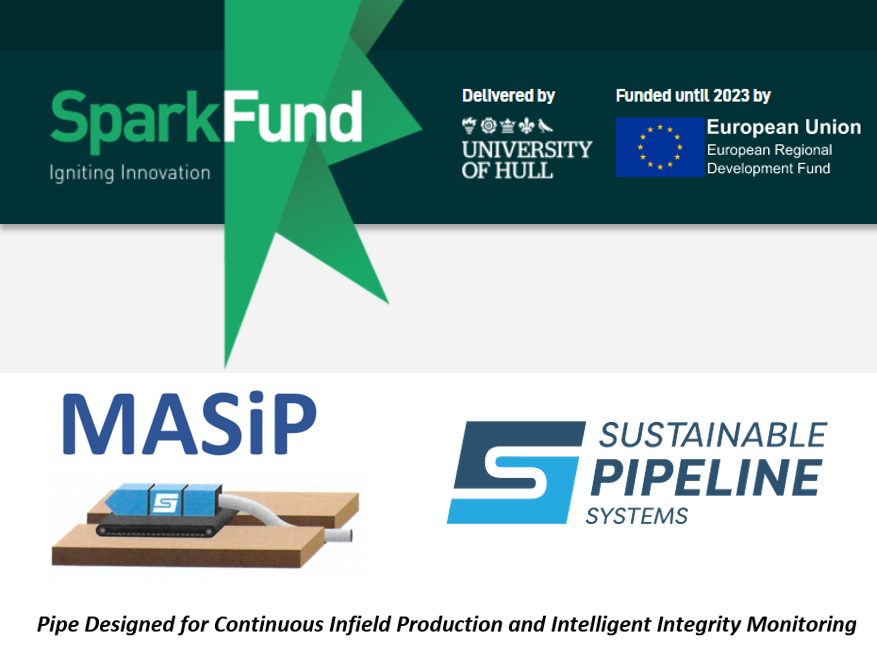 The SparkFund Awards Panel found the project to be 'clearly innovative' with 'impressive and ambitious technology' involved and approved the project across all three SparkFund funding streams.
SPS plans to progress further design and develop innovative new MASiP Pipe machinery. Innovation and R&D grants will develop state-of the-art monitoring software, hardware, and data dashboards.